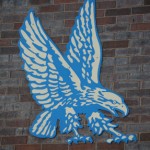 The Salem School Board discussed at its regular meeting Tuesday some ways it will seek to educate the community about the upcoming $3 million referendum.
The board voted in December to pursue a $3 million total, three-year, non-reoccurring referendum to support operations. Administration officials say the referendum is needed to avoid about $1 million in budget cuts, maintain a healthy fund balance and avoid short-term borrowing.
Projections from a consultant say the tax rate will not be increased from its current level by passage of the referendum, officials say.
At a Jan. 10 special meeting the board set the referendum vote to coincide with the spring election on April 4. The wording of the question will be: BE IT RESOLVED by the School Board of the Salem School District, Kenosha County, Wisconsin that the revenues included in the School District budget be authorized to exceed the revenue limit specified in Section 121.91, Wisconsin Statutes, by $870,000 for the 2017-2018 school year, by $1,070,000 for the 2018-2019 school year and by $1,070,000 for the 2019-2020 school year, for non-recurring purposes consisting of general operational costs associated with maintaining the current levels of educational programming, technology, and facilities. (Note: An earlier version of this story misstated this aspect. — DH)
David Milz, district administrator, said plans are underway for three to four referendum nights, where community members could attend and hear a presentation on the need for the referendum and have an opportunity to ask questions. Milz said he also can attend meetings for municipalities within the district (Paddock Lake and Salem) to explain the issues. A mass mailing to district residents is another possibility.
"The important thing is to get the word out to the entire community, the facts the issues, as unemotionally as possible," said board member Steve Brown. "I think people need to know exactly what is going to happen if it passes and what is going to happen if it doesn't."
Presented with some draft written public education information at the meeting, board President Dana Powers suggested working it into a less dense and wordy tri-fold brochure format.
Brown also said the school will need to be aware of countering misinformation on social media, which he said has already started.
"Having actual information," Brown said,  "that's what people need to hear."