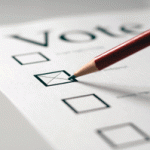 The new village of Salem Lakes will see all its municipal seats with contests in the spring election, the first for the new village that will be the result of a merger of the village of Silver Lake and the town of Salem.
Technically the seats to be filled are the ones that would have been filled for Silver Lake, three trustee seats and village president.
Though the Silver Lake officials are technically incumbents, the ballot also includes all of the current Salem Town Board members seeking to represent the new village.
On the ballot will be:
President — Bruce Nopenz, the current Silver Lake village president, and Diane Tesar, the current Salem town chairman.
Trustee — With just three seats available and eight candidates there will be a primary election on Feb. 21 to narrow the field to six. On the ballot for the primary will be: Current Silver Lake trustees Pat Dunn and Eric Ericksen: current Salem supervisors Dan Campion, Michael Culat, Dennis Faber and Theodore Kmiec; and newcomers Joe Wade and John McEntegart.
Municipal judge — Marlene Engstrom, the current Silver Lake municipal judge.
The spring election will take place April 4.