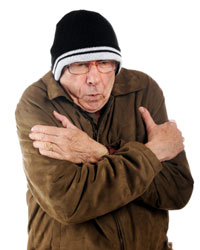 Much colder weather is in the National Weather Service forecast for Western Kenosha County starting Wednesday.
If you have anything to do outside (Are those Christmas lights still up? Mine are.) you might consider getting it done Monday or Tuesday, when high temperatures are expected to remain in the high 30s.
The big chill starts Wednesday, when the high temperature is expected to reach just 16. Thursday will be colder yet with a high of 10 and a low of 1. Friday and Saturday continue the tend with highs in the mid teens and lows in the low single digits.
Sunday, the high temp may get to 20.
There could be some rain Monday afternoon, Monday night or Tuesday morning. Otherwise, there's no precipitation in the forecast.