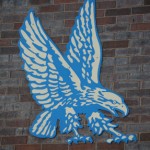 The Salem School Board is planning to change the date on which it holds its regular monthly meetings.
On Tuesday the board voted unanimously to begin meeting on the fourth Tuesday of the month instead of the third Tuesday of the month.
The chief reason for the move, based on board discussion, appeared to be that the Westosha Central High School Board also meets on the third Tuesday of the month. Some Salem board members said this has at times created conflict where they would have liked to have attended a Westosha board meeting but could not because they had to attend the Salem meeting.
Salem district administrator David Milz said the move had been discussed before and that only one member of the public — who is no longer a district resident — objected.
The change will now have to move through the board's policy committee before being able to be formally changed by a full board vote.