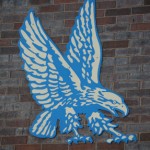 The Salem School Board voted Tuesday to pursue an about $3 million total, three-year, non-reoccurring referendum to support operations.
The measure was approved unanimously with all board members present.
The board did not set a date for the referendum or settle on the exact wording of the question to be on the ballot, but instead just decided to pursue the referendum with Tuesday's action.
A preliminary financial study from consultant Quarles & Brady cited by district administrator David Milz at the meeting said taxpayers could expect no change in the district's current tax rate in the first two years of the referendum and perhaps a small decrease in the third.
Essentially the district is looking to shift funds used to pay debt to operations, business manager Susan Jarvis explained. The district has been paying off debt at a faster than anticipated rate. The tax rate drop in the third year would be because the debt is expected to be paid off by then.
The referendum is not needed for any major building improvement or expansion or program expansion but rather to maintain programs as they are.
"What this referendum would be about is maintaining," Milz said. "We have exceeded expectations in back to back years for the state report card … an operating referendum would help keep that trend going."
The district's revenue limit has not been increased by the state for at least three years, officials said. The need for a referendum at Salem is not different than the situation faced at many districts throughout the area and state. For example, the nearby Randall School District and Wheatland School District each recently had to go to voters for referendums.
"Salem is not alone in this school funding problem," Jarvis said.
The alternative is to make large cuts to spending, which likely would not be able to be accomplished without cutting staff. That would likely mean fewer teachers and larger class sizes, something administrators and board members agreed would negatively effect student achievement.
"If we don't move forward with a referendum we're looking at significant cuts, and it's going to come to (cutting) staff," said board member Lisa Hinze.
"My biggest concern is that if we were not to do it is that we would have to cut staff … " said board member Steve Brown. "Smaller class sizes make a difference. … I think it's a win win."
A successful referendum would also allow the school to keep sufficient fund balance to have money for large emergency expenses and to avoid incurring additional cost for short-term borrowing to meet immediate expenses, Milz said.
"We've been fortunate that we haven't had to short term borrow in a long time," Milz said.
Board members also considered asking for a reoccurring referendum but felt the non reoccurring referendum was fairer for taxpayers because it allowed for a reassessment of the district's financial needs in three years.
The board on Tuesday also agreed to hire Quarles & Brady for referendum consultation services. Those services will be billed hourly, but Milz estimated the cost to be $2,000-$3,000.