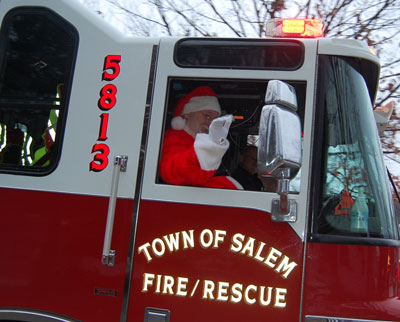 Paddock Lake held its fourth annual lighted holiday parade Saturday afternoon.
The parade made its way from McAlonan Park on the west side of the village to Village Hall on the east side. This year's theme was Christmas Around the World.
Santa rode in the parade in a Town of Salem Fire/Rescue truck. After arriving at Village Hall, Santa met with youngsters about their Christmas wishes. They also received an early gift from Santa and all were able to enjoy cookies and milk.
Here is video from the start of the parade, when it was lighter:

Here is video of the parade at the end of the route, when it was darker:

Here are some more photos from the parade and Santa visit: