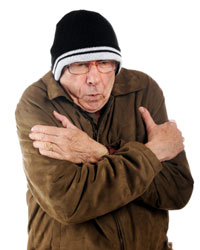 It's going to get colder this week and it might get even colder next week.
Wednesday's high temperature will be just 28, says the latest local National Weather Service forecast. It goes down from there for highs: 23 on Thursday, 20 on Friday, 24 on Saturday, with a 40-60 percent chance of snow.
Sunday may creep over 30. But the National Weather Service also released an article Tuesday showing models calling for sub-zero temps next week.