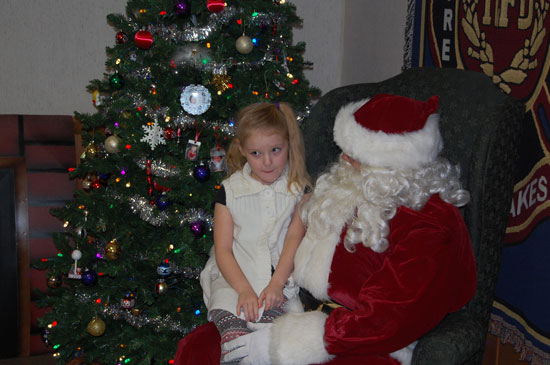 Santa made his annual visit to the Twin Lakes Fire Department Saturday.
Santa got a lift through town on a TLFD truck and arrived at the station at about 10 a.m., answering the call of the youngsters waiting there to greet him.
Everyone then went upstairs and the children were able to chat with Santa and have their photos taken with the guest of honor. Santa gave each child a candy cane and they were able to pick out an early Christmas gift.
The firefighters served refreshments, including hot dogs and cookies.
Here is video of Santa's arrival:
Here are some more photos: