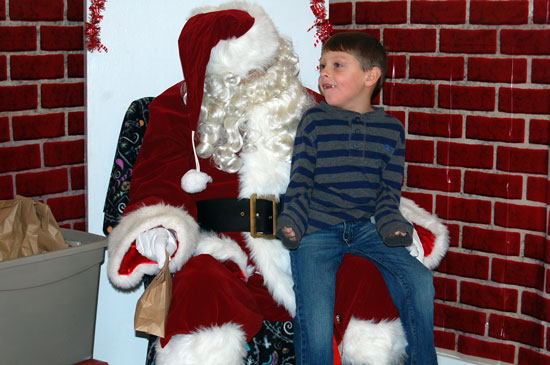 Santa visited boys and girls at the Schultz-Hahn American Legion  Post 293 and Auxiliary Children's Christmas Party at the American Legion Hall in Silver Lake on Saturday.
Santa arrived on a fire engine from Town of Salem Fire/Rescue Station 4 in Silver Lake.
Inside, the little ones were able to tell Santa their Christmas wishes and get an early gift from the toy shop.
Lunch and bake sale items were available for purchase and there was free ice cream for the children. There also were readings of Christmas stories.
Here is video of Santa's arrival:

Here are some more photos from the event: