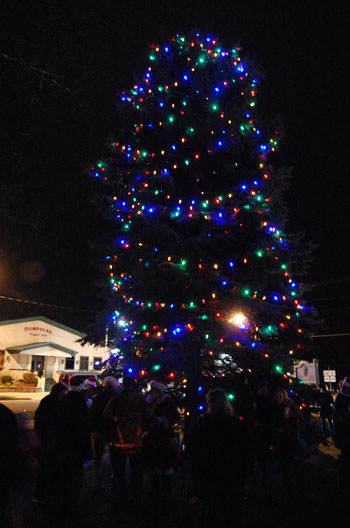 Twin Lakes' village tree lighting took place Friday in Central Park next to the headquarters of the Twin Lakes Area Chamber & Business Association.
The festivities started out with holiday music from Lakewood School band and choir students.
Later, Wilmot Union High School choir students performed seasonal selections.
Here is video of some samples of the musical performances:

Santa also attended to help village President Howard Skinner light the tree as chamber Chairman Chris Brown led the countdown:

After that official duty, Santa got a ride from the Twin Lakes Fire Department to St. John Catholic Church Community Center to meet with youngsters at the chamber's Annual Trees on Parade:

Boy Scouts sold cookies and hot chocolate.
Here are some more photos: