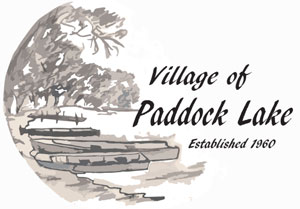 The Paddock Lake Village Board has passed a tax levy for 2017 with a small decrease,  down .15 percent from 2016.
The 2016 levy was $1,570,604. The 2017 levy will be $1,568,272, a difference of $3,332.
The levy was passed unanimously by the Village Board Wednesday following a budget hearing. No member of the public spoke at the hearing.
Most of the savings came from reduced spending on road salt village President Terry Burns said after the meeting.
Burns said he was proud that the village was able to work through the budget process to come up with no levy increase in a time when most other area municipalities have approved levy increases.
"We're asking for less money then we did last year," said village President Terry Burns. "It's kind of hard to argue with that."