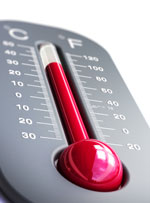 Warmer weather than is typical for mid November is in the National Weather Service forecast for our area for this week.
The temperature late in the afternoon Monday was 58 at Kenosha Regional Airport and highs in the mid to high 50s are expected for Tuesday and Wednesday. Thursday and Friday should see highs in the low 60s.
The forecast then calls for a bit of a seasonal drop off this weekend, with high temps in the 40s and lows in the 20s.
Will that be the trend going forward? Time will tell. Seems like we have been headed in that direction before this fall only to have another warm-up come our way. Can it happen again?
Fingers crossed.