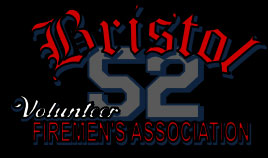 The Fill the Brat fundraiser is taking place Saturday, Nov. 5 at The Brat Stop.
The event benefits the Bristol Volunteer Fireman's Association.
$10 per person to get in, doors open at 6 p.m. and raffle tickets can be purchased on site.
There will be a 50/50 raffle and Bristol Fire Rescue t-shirts for sale. Bella Cain takes the stage at 9 p.m. You must be 21 or older to get in starting at 9 p.m.