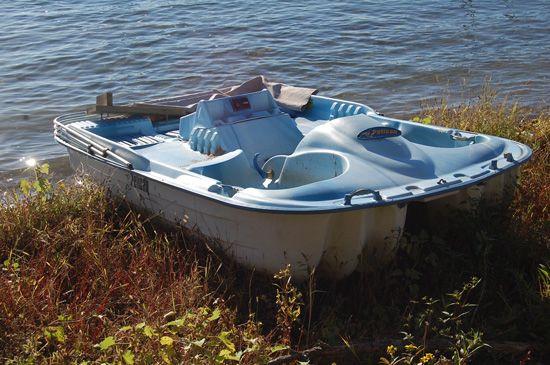 Did you lose a paddle boat on Powers Lake?
If so you might find it beached by the Department of Natural Resources boat launch, said town Supervisor Mark Halvey.
The boat has been there for a couple of weeks. Halvey speculates that it might have broken loose from a dock on Powers Lake and that someone put it by the launch so it was not a hazard for boaters.