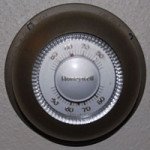 The low for Friday night in the latest local National Weather Service forecast for our area might make you want to consider turning on the furnace.
Friday nigh's low is excepted to dip to 37.
That trend will continue somewhat for the weekend with lows of 43 and 48 for Saturday and Sunday.
High temps on Monday and Tuesday should be back in the 70s.