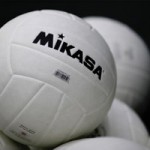 Note: This report was submitted by a coach. Do you have sports team results you would like posted at westofthei.com? Send them to darren@westofthei.com. — DH
Central High School varsity girls volleyball defeated Delavan-Darien Tuesday 25-16, 25-13, 25-14.
Comments from Coach Charlie Berg on the match vs Delaven-Darien:
Tonight I'm going to consider this a confirmation that we've all graduated to where we want to be at this time of the year. The time this team has to play their best volleyball. We are working towards that goal, yet we have more to do. I purpose to the players to commit and give all in practice. At this stage of the game it's all about the attitude to get better."
Stats leaders:
Kaeley Mueller, 10 kills.
Laura Shoopman, 11 kills.
Kennedy Muff, 25 assists.
Sarah Blair, 15 digs.