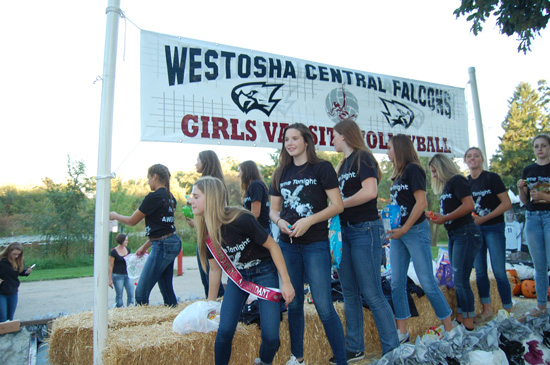 Central High School celebrated Homecoming with its annual parade Wednesday evening.
The parade started at the school and made its way through the streets of Paddock Lake and ended back at the school stadium. The school band, student groups, fall sports teams and the feeder schools were among those represented in the parade.
After the parade, a pep rally featuring all fall sports was held in the stadium.
Here is some video of the Central marching band:

At football games there is the cheer team to lead the cheering, but in the parade the football players showed they can chant pretty well themselves:

Here are some more photos from the parade: