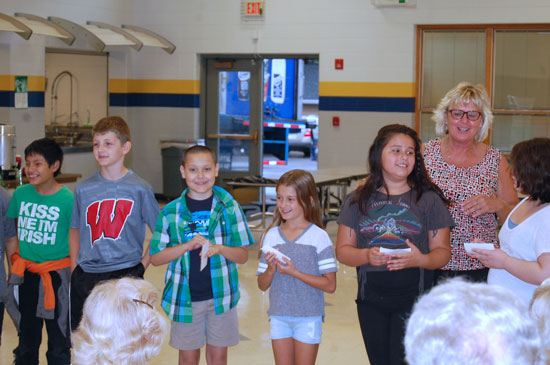 Wednesday's senior brunch at Lakewood School in Twin Lakes offered a unique blend of information about the school years past and cutting edge information about the how learning is done today.
The program for this month's brunch — which is in its 12th year at the school — consisted of teacher Chris Cates' fourth graders asking the seniors in attendance about their school days.
The seniors were eager to tell the youngsters about how they got to school, what happened when they misbehaved, where they went to school and gluing methods back in the day. Here is a video sample:

After the brunch, many of the seniors took advantage of a new computer course offered by the school. The course, led by tech coordinator Rich Kojis, is designed to help seniors to learn the computer and internet skills necessary to keep up with their family or the world at large.
More information about the program is available by calling the school at 877-2148
Here are some more photos from Wedneday's event: