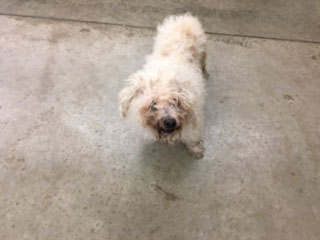 A lost dog is being held at Randall Town Hall.
The small, white dog with poodle like attributes was found in the area of 380th Avenue at about 3:30 a.m., Wednesday. The dog was wearing a pink collar.
If you are the owner of the dog or know who is please contact the Randall town offices at 877-2165.