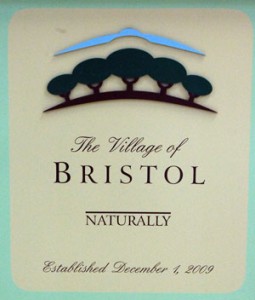 The Bristol Village Board on Monday enacted a historic preservation ordinance.
The ordinance sets up a procedure by which a property owner could request a historical designation. That is most often done because the owner is interested in qualifying for federal/state historic preservation grant and tax credit programs, said village administrator Randy Kerkman.
The ordinance also gives the Village Board the authority to impose a historic designation on a property, a power Kerkman acknowledged the board was leery about enacting. But he was confident that the board has no designs on imposing historic designations on unwilling propwrty owners.
"I don't see them getting heavy handed," Kerkman said.
Board members themselves backed up that assessment.
"I can't imagine anyone here doing that to property owners," said Trustee Colleen Fisch.
That state wants the provision in the ordiance so any investment the state might make in a historic preservation
can be protected if needed, Kerkman explained.
The power to impose a historical designation might be used more in a place with a significant number of historical structures, perhaps even the majority of a neighborhood, Kerkman said.
But Bristol has relatively few historical structures, with most being old farmhouses, Kerkman said. The newly formed Bristol Historical Society, with Trustee John McCabe as one of its leaders, is working on moving the old town hall on Highway C in a county park to a more central location.
The ordinance passed unanimously with Trustee Carolyn Owens absent. Trustee Ruth Atwood said her approval was with trepidation.