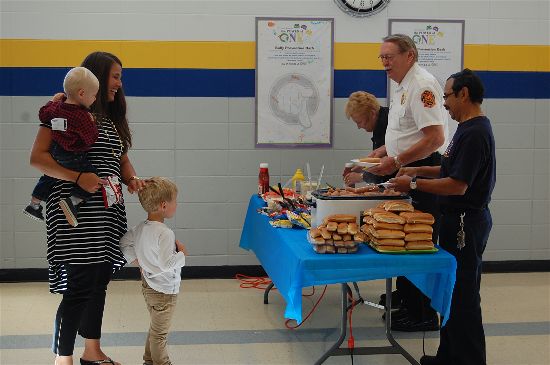 The daily sacrifice of emergency workers was remembered and honored at Westosha Lakes Church, Twin Lakes campus Sunday.
The church held a Back the Badge Sunday, the 15th anniversary of the World Trade Center attack, to give recognition and thanks to police officers and firefighters.
The event took place at the church's regular worship location in Twin Lakes, Lakewood School.
The service included music, a video presentation about first responders at the World Trade Center, another video about being a police officer and personal expressions of thanks to emergency workers.
David Shortess, a longtime police officer in Racine and now the public safety director in Salem, talked about the Christian path to being a police officer in these challenging times for law enforcement. Here is video of his comments:

After the service, there was a brunch and family fun activities.
Here are some video highlights of the service, followed by some more photos from the event: