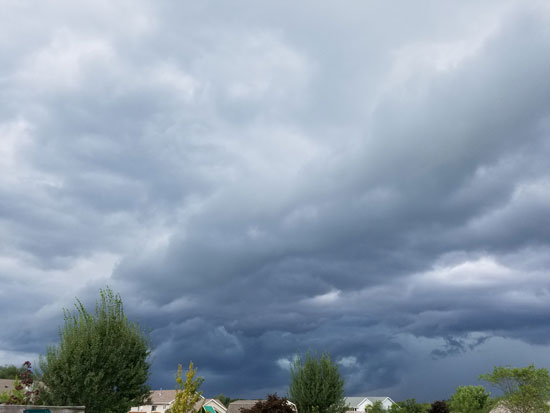 Skies look stormy northwest of Paddock Lake at about 2:45 p.m. Tuesday.
If you have anything outside that you don't want to get wet you might bring it in or get it covered.
National Weather Service radar as of 2:54 p.m. does show a storm bearing down on our area from the northwest. No rain in Paddock Lake yet.
UPDATE 3:04 p.m. — A NWS special weather statement says 30 mph winds and torrential rains that may cause lcoalized flooding have been associated with this storm. No rain yet in Paddock Lake.
UPDATE 3:07 p.m. — Raining hard now in Paddock Lake.