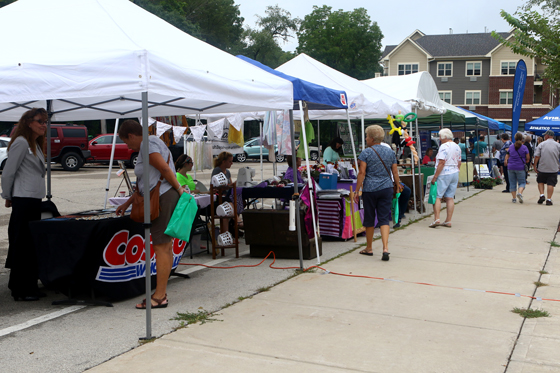 The threat of rain put a slight damper on things, but the Twin Lakes Business in the Park and car show rolled along.  Visitors could spend midday Saturday visiting the vendors, eating food and looking at cars.
The event is organized by the Twin Lakes Area Chamber and Business Association.
This year there were some new business represented.  The assortment of vehicles included an engine from the Randall Fire Department.
Here are some more photos from the event: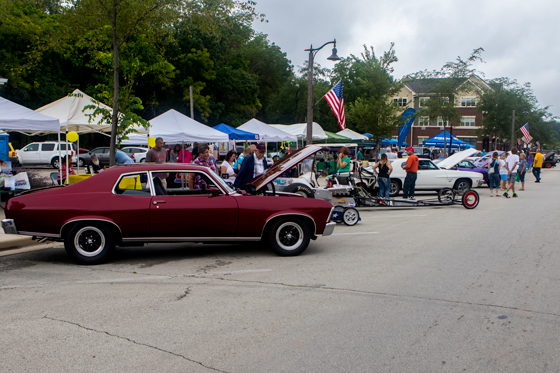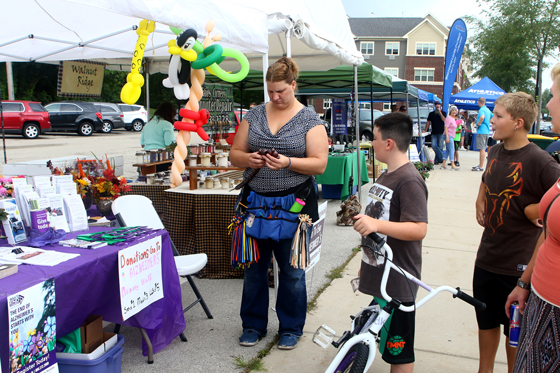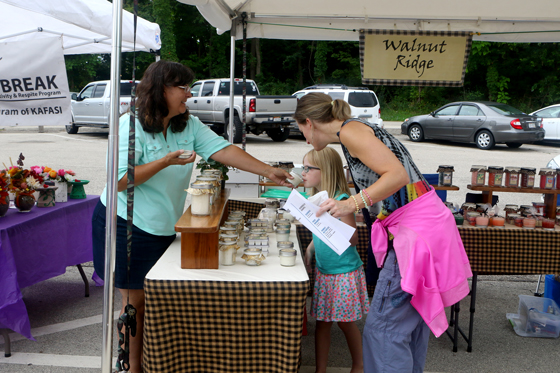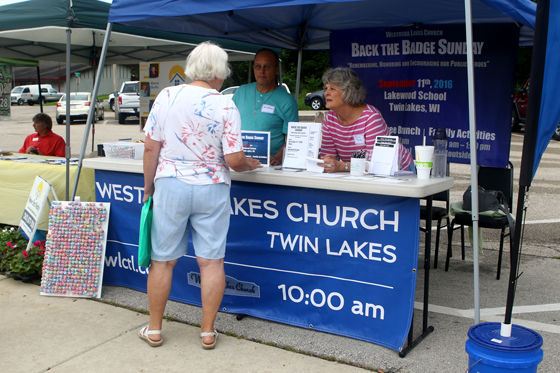 Car show results:
Best in Show – 1971 Plymouth Cuda – Jan and Dean Nau.
1940's and older – 1941 Ford.
1950's and 1960's – 1966 Ford Galaxie – Bill Foley.
1970's and newer – 1970 Olds 442 – Kevin Rogers.
Most unique – dragster – Nova O'Reilly.