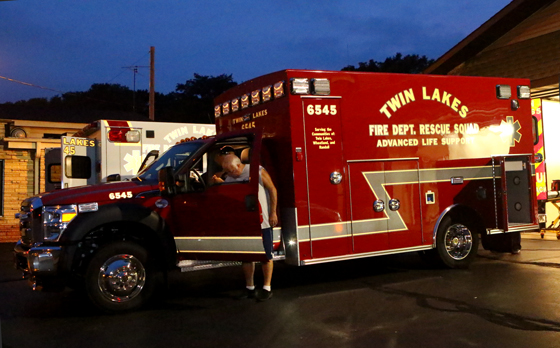 Twin Lakes had a new rescue squad delivered Monday afternoon.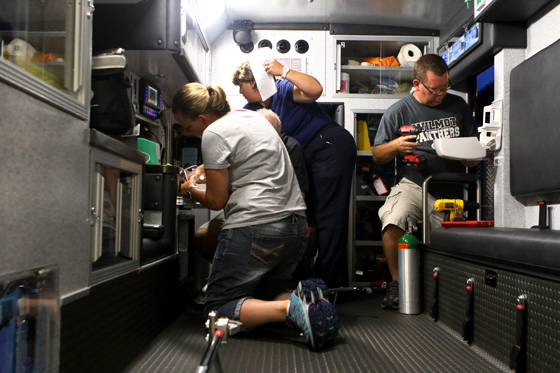 Personnel are working very hard to get it ready to respond to calls by midnight, tonight.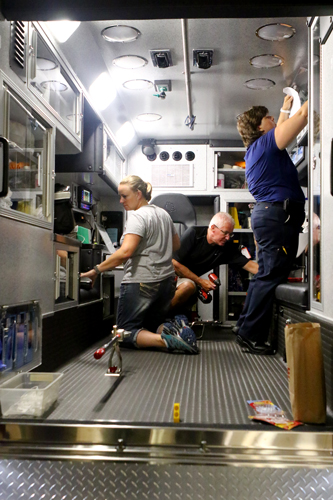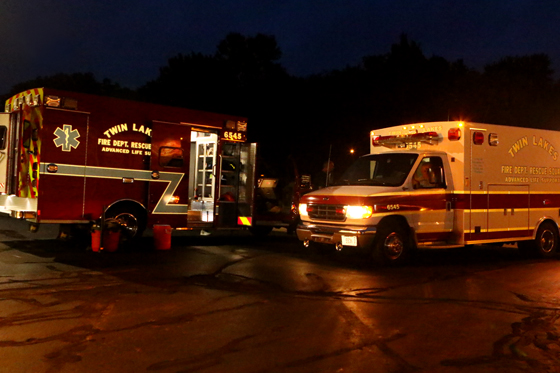 The new red $200,000 squad (not counting equipment) replaces the older, 2001 rescue squad.
The squad was financed by a loan from the Wisconsin Board of Commissioners of Public Lands.