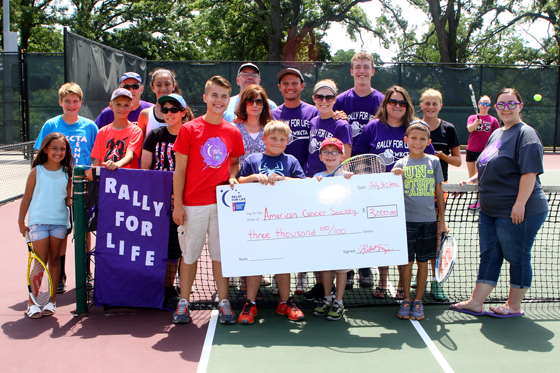 People of all ages who like to play tennis gathered at Central High School tennis courts for 24 hours of court time at the Western Kenosha County Tennis Association Rally for Life. Over 200 people signed up to raise money for the American Cancer Society. The event also collected food and school supplies for the Sharing Center.
This is the third annual event and this is the first time they have exceeded their goal.
In the morning, the players participated in a tournament, WKCTA vs Racine Tennis Associations for those 14 and under. This is some of the results.