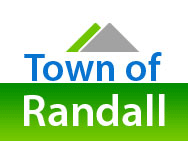 The Randall Town Board — at the suggestion of Chairman Bob Stoll — will be reviewing the town's comprehensive land use plan.
Stoll suggested that the review is appropriate to make sure the planning is still appropriate.
He suggested that the Bassett area, along Highway F from Highway KD-south to Highway KD-north, be the first neighborhood reviewed. Much of that area is slated for business development in the plan, but Stoll suggested that should be re-considered to see if it is still viable. For example, while the area is planned for commercial development, it does not have sewer service and most of the buildings there are currently used for residences.
"Let's look at what the real uses are," Stoll said.
The task of looking over the Bassett area's land uses will likely first land with the town Plan Commission.