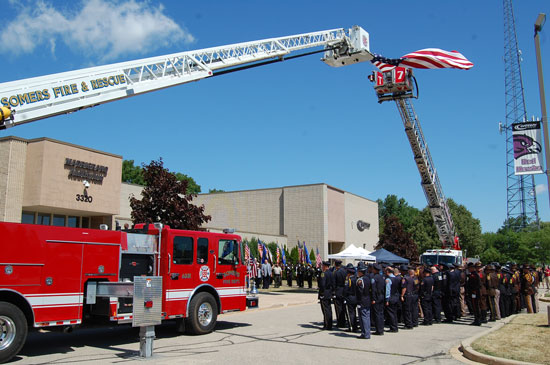 A memorial service for Salem Public Safety Officer Michael Ventura was held at Gateway Technical College in Kenosha Wednesday morning.
Ventura died as the result of a traffic crash while on duty on Highway 50 in Salem Friday evening.
The service was held in the Madrigrano Auditorium at the college, where Ventura just completed the police academy in May.
The service drew police officers from around the state. Squad cars were present from as far away as Portage, Brown County and Marathon County.
The outdoor portion of the service included bagpipes playing Amazing Grace and a 21-gun salute, followed by Taps.
Here is video of the gun salute and Taps:
Here are some more photos: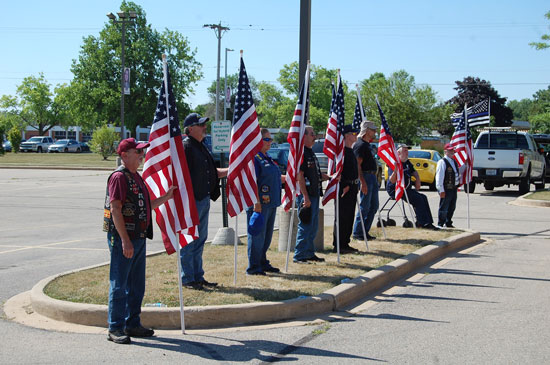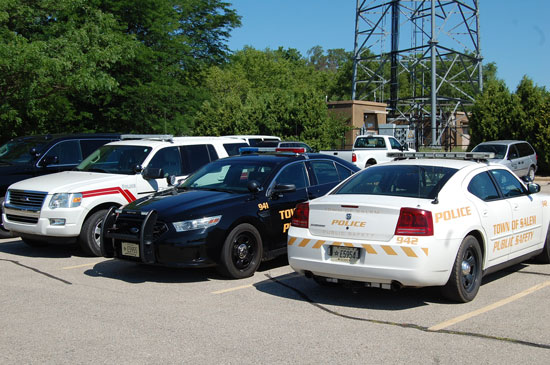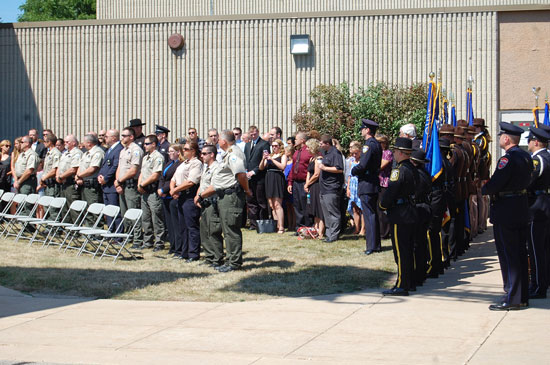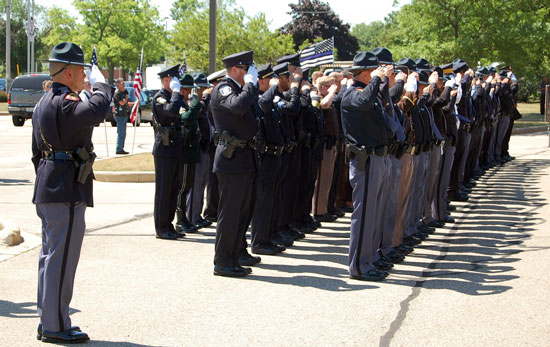 Wisconsin attorney general Brad Schimel issued the following statement regarding Ventura:
The Wisconsin Department of Justice family offers their prayers and sincere condolences to the family of Officer Michael Ventura, and to the entire Salem Department of Public Safety. While I never had the privilege of meeting him, Michael undoubtedly had a servant's heart. As a public safety officer and a former corrections officer, he committed his time on Earth to keeping our communities safe. In his memory, we remember the dangers and difficulties law enforcement officers face every day by keeping them all in our prayers."