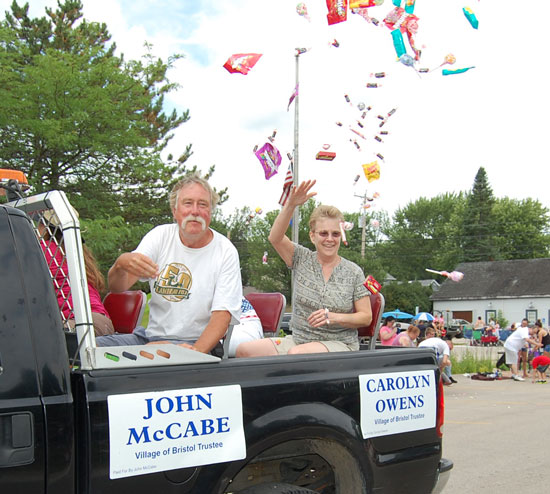 The 2016 Bristol Progress Days Parade wound its way through the heart of Bristol this afternoon.
The parade had excellent weather.
The Air One Multi-Jurisdictional Police Helicopter flew over the route and landed near the Progress Days festival grounds to give those interested a closer look.
Units in the parade included fire department units from Bristol and other area departments, sheriff's department vehicles as well as entries from local groups and businesses.
It is often said that this parade is the ultimate candy parade and that was true again this year. Industrious young parade watchers could easily fill a bag with goodies.
Here is video of the fire trucks that started off the parade, so you can see and hear them:
Here is video of the bands that were in the parade, leading off with the Central High School Marching Falcons:

Here are many more photos: