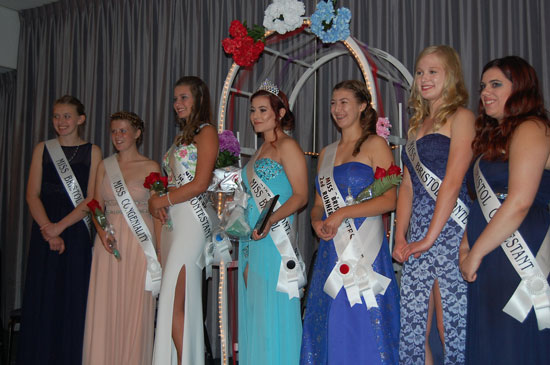 Maria Regalado Vega was named 2016 Miss Bristol at the Progress Days banquet Friday night.
The banquet, which kicks off the annual community festival, took place at the Parkway Chateau.
Vega is 19 and the daughter of Sara Vega and Julies Perez. She graduated from Central High School in 2015 and is now attending Gateway Technical College, pursuing studies in Human Services.
There were seven contestants this year. First runner up was Madeline Johnson. Second runner up was Kaitlyn Gorsuch. Miss Congeniality was Haley Gorsuch. Other contestants were Emma Crowe, Samantha Mickelson and Anna Walther.
Here's video of the announcement: