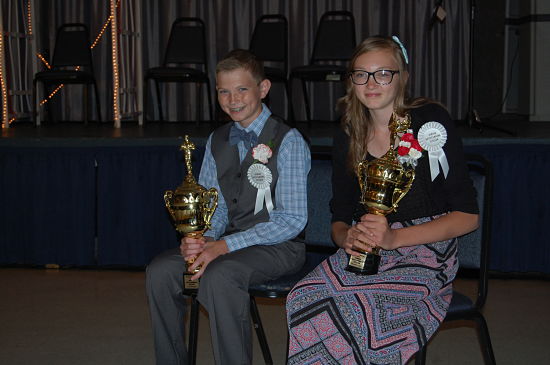 Micaela Lawlor and Luke Koeppel were named the 2016 Bristol Junior Outstanding Citizens Friday at the Progress Days Banquet.
The banquet took place at the Parkway Chateau. The banquet kicks off the annual Bristol Progress Days community festival.
Micaela is 13 and attends Bristol School. She is active in softball, basketball, volleyball, English Fest, Book Club and band. She has been on the honor roll and taken first place in a writing contest. She belongs to her youth group, student council, a summer reading program and her youth group worship team. She was described by her nominator as "the most kindest, friendliest and happiest person you will ever meet."
Luke also is 13 and attends Bristol School. His school activities include forensics, track, cross country, basketball and band. He received the best actor award from drama club as well as the most helpful cast member. In forensics, he earned a gold medal along with being the 7th grade student of the year and was on honor roll all four quarters. "This young man is described as a great role model for his peers," his award announcement said.