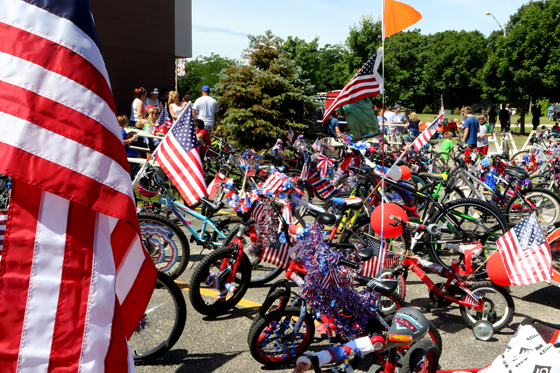 About 325 participants in the annual Paddock Lake Bike Parade on Saturday.
Riders enjoyed the beautiful weather Saturday morning, riding from McAlonan Park to Village Hall, where they enjoyed a hot dog and some candy.
The top three decorated bikes were awarded $325 gift certificates for Bob's Pedal Pusher, good towards anything the stores sells. A $25 prize was awarded for best costume. Prize money was donated by Salem Township Rescue Assoc., c/o Tom and Pat Flowers.
Here is video of the parade:
Here are some more photos: