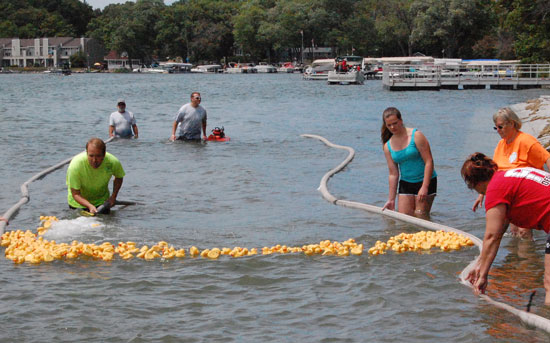 The Twin Lakes Area Chamber & Business Association held its annual duck race as part of Libertyfest on Sunday.
Water conditions on the course at the Aquanuts performance area in Lance Park were a little choppy, with the nice weather bringing out a lot of boat traffic.
Over 600 rubber ducks, each with a number that corresponds to a sponsor, were used in the race. There were four heats to narrow the field to 100 finalists for the  money round. The first six ducks to finish the finals won their sponsors some money.
The race was run by members of the Randall Fire Department. For the first heat, the ducks were propelled toward the finish line by a firefighter urging them forward with a hose, supplied by a floating pump. But when the pump failed, people pwoer making waves behind the ducks was employed to keep the races going.
Here is video of the final race:
Here are some more photos: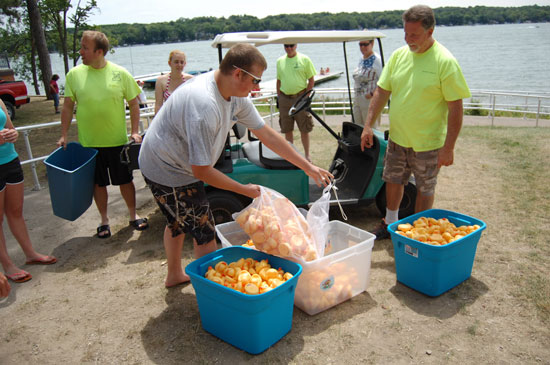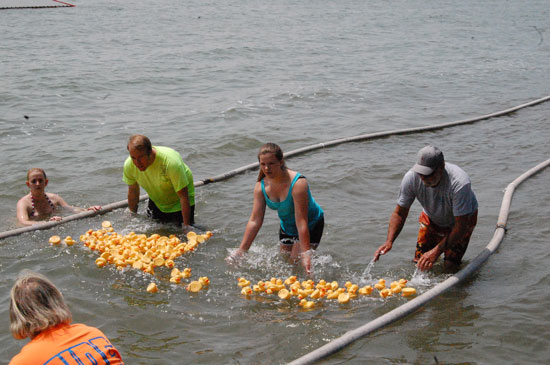 The chamber staff will contact the winners.