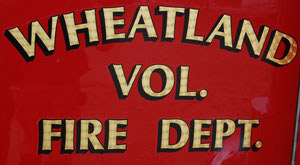 The 48th Annual Town of Wheatland Fire Department Festival will take place June 24-26 at New Munster Park.
This event includes food, fun and refreshment for all.
Here is the lineup of activities for the weekend:
Friday, June 24 — 95 WIL Rock 5:01 Club starts off at 5 p.m. Softball games start at 6 p.m. Miss Wheatland Contest is at 7 p.m. Identity Crisis will play 7:30-11:30 p.m.
Saturday, June 25 — Softball games start at 10 a.m. Baggo tournaments start at 11 a.m. Kids Are People Too performs at 1 p.m. Bella Cain wil play 9 p.m. to 1 a.m.
Sunday, June 26 — Softball games start at 10 a.m. Kids parade at 1 p.m.
$15 wrist band each day includes kids meal and bouncys all day Saturday and Sunday.