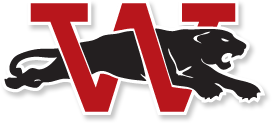 The Wilmot Union High School Board has hired a Milwaukee Public Schools administrator to be its director of teaching and learning.
Tracy M. Stevenson-Olson will begin her duties at Wilmot July 1.
She replaces Michael Juech, who is leaving the post to be the district administrator for the Bristol School District.
From a media release from the district:
The Wilmot Union High School District Board of Education took action on June 15, 2016, to hire Dr. Tracy M. Stevenson-Olson as the new Director of Teaching and Learning effective July 1, 2016. She will replace Michael Juech, whose resignation is effective June 30, 2016. Dr. Olson earned her doctorate in educational leadership from National Louis University in 2016. She obtained one master's degree in curriculum and instruction from the University of Wisconsin – Whitewater in 2002 and another in educational leadership from Aurora University in 2004. She also holds a bachelor's degree in secondary education from the University of Wisconsin – Whitewater. For the past 5 years, Dr. Olson has been a Director of Professional Development, Director of Curriculum and Instruction, and Director of School Support in Milwaukee Public Schools. Prior to that she was the Chief Academic Officer for Rockford Public Schools. Additionally, she has held various other administrative positions in Rockford Public Schools and Beloit Public Schools and taught in Big Foot Union High School in Walworth. "We were fortunate to have someone with strong high school curriculum background apply for this position," stated District Administrator Dan Kopp. "I am excited to have Dr. Olson as a teammate as we strive for continued improvement in student achievement."