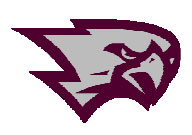 The Salem Central High School Class of '66' 50-Year Reunion will take place this September.
On Friday, Sept. 23 — Tour of Central High School at 4 p.m.; Meet & Mingle at 5 p.m., or after the tour, Parkway Chateau (Brat Stop), Wisconsin Room ( Entrance B ), 12304 75th St., Kenosha. Cash bar and food service available.
On Saturday, Sept. 24 — Parkway Chateau – Elephant Room ( Entrance C ) at 5 p.m., 12304 75th Street, Kenosha. Sampler Buffet/Cash Bar. Group picture to be taken at 6:30 p.m. Casual attire.
Additional reunion information, Pat Burke Zubor (262) 222-3777.