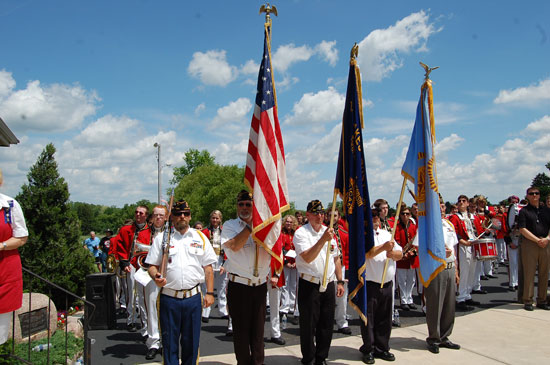 Twin Lakes paid its respects to those members of the US military who gave the ultimate sacrifice with a parade and ceremony Monday.
The parade from Lance Park to Legion Park and the ceremony that followed was organized by American Legion Post 544 in Twin Lakes.
The parade included veterans, law enforcement, local Scout groups, school bands and area elected officials. The parade was lead off by a group of motorcyclist followed by an extensive display of equipment from local fire departments.
The ceremony followed the parade and included musical performances, a wreath laying and ceremonial gun salute.
Here is video of some highlights from the ceremony:

Here is video of the bands that marched in the parade:

Here are some more photos from the parade and ceremony: