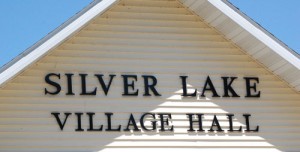 The Silver Lake Village Board will be returning to having two regular meetings per month.
Since December 2014, the board had been having a committee of the whole meeting on the first Wednesday at which items could be discussed but not voted on. Then a regular board meeting — at which action can be taken — was held on the third Wednesday.
The move to a committee of the whole was touted at the time by former village President Sue Gerber as promoting more discussion and as a money saver, since trustees are paid more for regular meetings than committee meetings.
But on Wednesday, current village President Bruce Nopenz said he has found the single action meeting a month to be problematic. He said special meetings to take timely action have had to be called about five times in the last year as a consequence.
The change was approved unanimously.