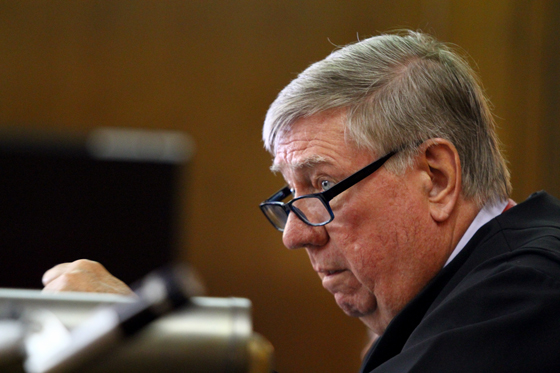 Today's hearing dealt with whether the Town of Wheatland and or Kenosha County have the right to intervene in the placement of Michael McGee in the Town of Wheatland. Lawyers representing the state, Michael McGee, Department of Health Services, Kenosha County, and Town of Wheatland met in the courtroom of Judge Allan Torhorst in Racine this morning.
Judge Torhorst stayed his placement order. He scheduled an evidentiary hearing for next week. He will also look at good cause.
Kenosha County was allowed to intervene by the judge and Wheatland was not. Kenosha County is concerned about whether DHS fulfilled the requirements according to the law. Whether law enforcement was consulted and a report was done. DHS is also required by law to consult with the county Victim/witness coordinator.
DHS feels they have fulfilled their obligation under the law.
One of the points of contention is the change in state law that took effect this Spring. Act 156 made the house in Wheatland available. As of March 1, 2016, Act 156 establishes residency requirements for sexually violent persons on supervised release. Pre Act 156 it would have been blocked by Wheatland ordinance. The property is rented to the state. Attorney Robert Peterson argued that Wheatland and Kenosha County have no standing under 980 for placement.
Contact with Sheriff Beth was post March 1st but pre order signed, is a main issue according to the judge. Kenosha County feels that the rest of the requirements need to be examined.
The Judge spoke about a letter he had from Racine County District Attorney Rich Chiapete, stating if he knew about the 1 year old child next door, he wouldn't have supported the placement.
A hearing regarding the placement of Robert McGee takes place tomorrow, in Milwaukee.