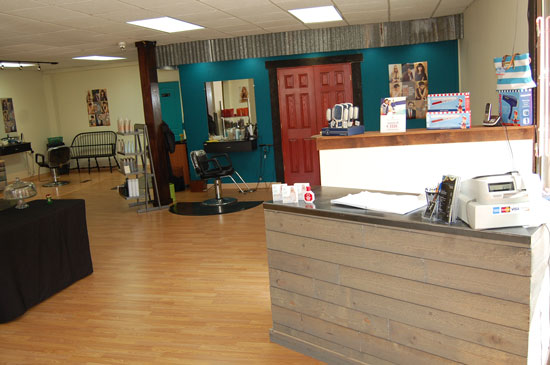 Note: Sugar-N-Spice is a westofthei.com sponsor. — DH
Sugar-N-Spice has relocated to a new home and is having an open house this week to celebrate.
After the unexpected condemning of the building they used to be in Gail and Linda decided staying in Silver Lake would be best for their business.
The pair contacted Joe Lewandowski about his building at the corner where the resale shop was and reached an agreement to rent the front part of the building at 301 E. Lake Street. So the shop was packed up and demolition began. In five short weeks everything took place. The new location boosts higher traffic flow and better visibility.
The salon has been in Silver Lake for over 50 years — Judy Kluender has been there that long– and had been at the previous location for 23 years.
Sugar-N-Spice will be hosting an open house Thursday, Friday and Saturday to show off the new location. Open house hours will be 9 a.m.. to 6 p.m. Thursday and 8 a.m. to noon on Friday and Saturday. The open house will include a raffle drawing and beverages and snacks will be served.
Sugar-N-Spice is open Tuesday through Saturday. Their phone number is 889-4654; walk ins are welcome.