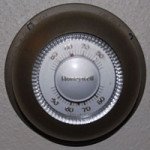 Nighttime temperatures could flirt with freezing over the weekends, says the National Weather Service local forecast.
Saturday night's low could reach 34, with patchy frost possible. Sunday night is just a bit better at 39.
Wish I could say that was it, but low temperatures are expected to linger in the 40s for the next seven days. Highs will be in the high 50s to low 60s.