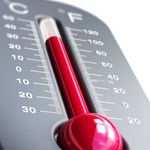 Friday will be a warm day in Western Kenosha County with the high temperature reaching 80, says the local National Weather Service forecast.
After that bump, high temperatures should be in the 60s through the following seven days.
The greatest chance of rain in those seven days is a 40 percent chance of a rain Saturday and a 60 percent chance of a rain Tuesday.