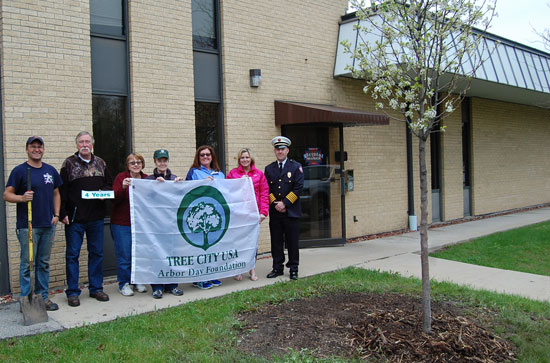 Bristol village and Bristol Fire and Rescue representatives celebrated Arbor Day 2016 on Friday with the planting of a flowering pear trees outside the fire station.
The tree will be a centerpiece of a project to be funded by the Bristol Volunteer Firemen's Association titled "Bristol Fire Department: Our Past, Present and Future." The project will consist of a walkway built around the tree that will commemorate department members past and present, explained Chief John Niederer. The area will also display a fire department bell from 1899 and feature sitting walls, where the public and department members can look at the display.
Celebrating Arbor Day helps qualify the village for Tree City USA status. This is the fourth year the village has been designated a Tree City USA.