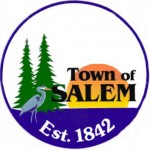 The Salem Town Board will hold a special meeting Tuesday, starting at 5 p.m.
According to the agenda distributed by the town clerk Monday, the meeting will start at 5 p.m. with a closed session relative to joint and/or consolidated services agreements. The meeting will eventually move out of closed session for possible discussion, action or an announcement regarding the closed session subject.
That meeting then will be followed by a local officials meeting with Wisconsin Department of Transportation officials  about proposed improvements at the Highway C and Highway 83 intersection in Salem and the Highway 83 and Highway 50 intersection in Paddock Lake.
That meeting with the DOT had previously been publicized as taking place at 6 p.m.