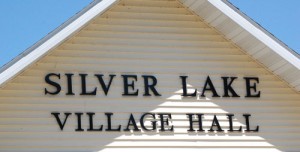 Vicki Galich has been hired as the new Silver Lake village clerk/treasurer.
Galich replaces Terry Faber, who left the position as of March 4. Faber had held the position for 11 years.
Galich has previous governmental experience, having worked for Kenosha County for 30 years in several positions, said village President Bruce Nopenz.
Galich's appointment was made at a special Village Board meeting held April 14. Despite a regular meeting being scheduled for April 20, the special meeting was needed "because office (staff) needed help, since they received no cross training," Nopenz said.
When Faber's separation agreement was announced, Nopenz said he was considering having a smaller office staff, but no announcement of other personnel changes within the office staff have been made.
The village is required by state statute to have a clerk and a treasurer, which can be the same person or separate individuals.