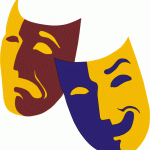 Wilmot Union High School will present Little Women, the Broadway musical, on Friday, April 29 at 7 p.m. and Saturday, April 30 at 2 p.m. and 7 p.m..
This production is based on the novel by Louisa May Alcott.
Tickets are: Adults, $8 and students $3. Buy your tickets online here.
Wilmot High school is located at 11112 308th Ave., Wilmot.