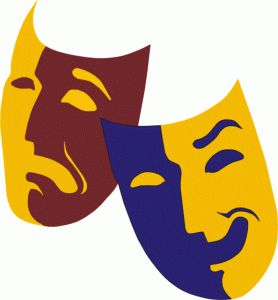 Riverview School's Drama Club will present Disney's Beauty and The Beast Jr.  at the school starting at 6 p.m. on April 30. The 90-­minute musical, designed for middle­ school aged performers, is based on the 1994 Broadway production and Disney's 1991 animated feature film.
The Riverview Drama Club consists of a cast of 40 students led by director Julie Strasser, and the backstage, props, sound and lights crew led by Tammy Green.
"This very hardworking, dedicated cast and crew, have been working since October to put on the best performance they are capable of," Starsser said. "Through what seemed like never ending practices, this group has exceeded every expectation I have had as their teacher and director. They have come together to make this performance better than I could have imagined and I could not be prouder."
Disney's Beauty and the Beast Jr. ​tells the story of Belle, an adventurous young girl, and the Beast, her hideous captor who is actually a young prince trapped under a spell. In order to break the spell, the Beast must learn to love another and earn her love in return – before time runs out. With the help of the castle's enchanted staff, including a loving teapot, a charming candelabra, and a nervous mantel clock, Belle and the Beast find a beautiful friendship and love that neither knew was possible. Beauty and the Beast JR. features classic songs from the Academy Award®­winning film score such as "Be Our Guest" and "Belle," as well as original songs.
The Riverview performance of Disney's Beauty and the Beast Jr. is open to the public. Admission is $5 for Adults and $3 for Children. Children under 3 years of age are free.