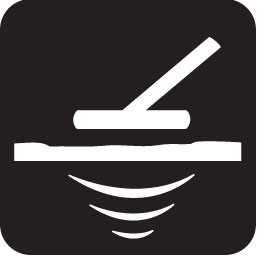 The Bristol Village Board on Monday created a process by which people interested in metal detecting could get a permit to engage in that activity in village parks.
The action passed 3-1 with Trustee Ruth Atwood voting against and Trustee Carolyn Owens absent.
Metal detecting had been banned in village parks unless specifically approved by the Village Board, said village administrator Randy Kerkman.
Kerkman recently received a request for such approval and thought it would be a good time to create a process that included issuing a permit. He also recommended that the person doing the detecting have to call in to Village Hall to report where they will be detecting on a given day so there is some record of where the activity has taken place.
Dallas Johnson, the resident who made the request to metal detect, explained that digging when a metal object is found is typically a 3-to-6-inch deep hole or plug. The soil taken put should be returned to the hole and the turf replaced, like a divot on a golf course.
The village's insurance carrier advised against approving metal detecting, but the village would be covered for any accidents that occurred because of metal detecting, Kerkman said.
Most board members were in favor of approving the measure.
"The parks are there for people to use," said Trustee John McCabe. "People are going to get hurt falling off slides or something else. It just happens."
"There's danger to anything people do in our parks," said village President Mike Farrell.
"I've seen a million little boys out there digging holes," said Trustee Colleen Fish.
Trustee Ruth Atwood however, did not approve, citing concerns about the liability.