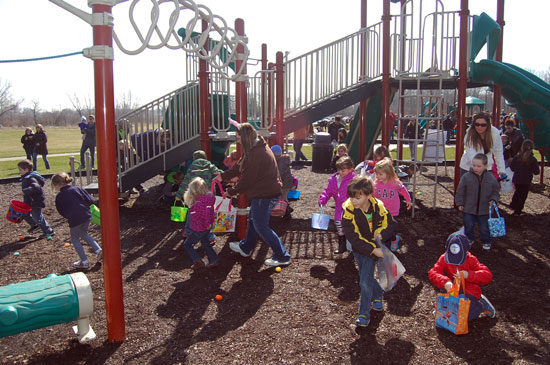 A large crowd of eager youngsters gathered with basket or bag in hand at the Salem Annual Easter Egg Hunt Saturday at Salem Community Park.
The free event was for participants ages 2 through 10. There was a special appearance by the Easter Bunny. who was happy to pose for photos.
The plastic eggs were scattered in parts of the park and hunters were grouped by ages. Some eggs contained small gifts while others entitled the finder to a larger prize.
The event was sponsored by the Town of Salem.
Here are some more photos: