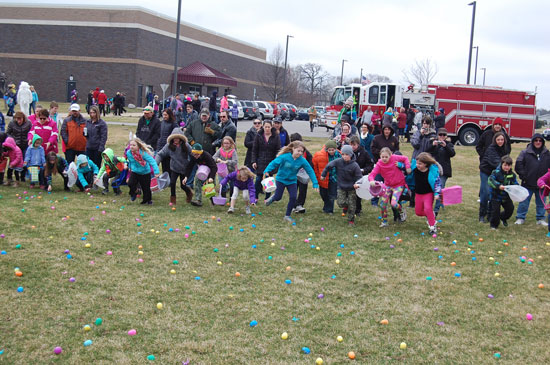 The annual Westosha-Salem Kiwanis Club Easter Egg Hunt took place Saturday at Salem School.
Youngster 10 and younger were able to fill their basket, bag or just their pockets and hands with plastic eggs with surprises inside.
The Easter Bunny also attended and was happy to pose for photos. Town of Salem Fire/Rescue sent a fire truck and Kenosha County Sheriff David Beth brought along his department's mobile command unit, which was available for viewing.
Here are some more photos of the event: