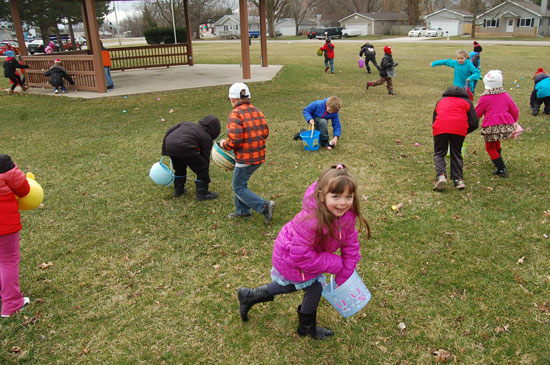 Area youngsters will able to fill their Easter baskets and visit with the Easter Bunny at the annual Silver Lake Easter Egg Hunt Saturday at Schmalfeldt Park.
Hunters were grouped ages. The person who found a golden received a special prize.
The event was organized by the village Parks Committee.
Here are some more photos: